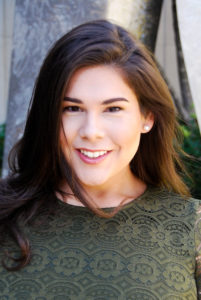 Rachel Maurer – Special Events Manager
Rachel was born in Simpsonville, SC and is the oldest of three in her family. Even though Rachel's family traveled around the upstate throughout her life, she considers herself a Greenville native. She went to high school at J L Mann, and during that time at 15 years old, she first started in the restaurant industry and worked throughout high school.
After graduation, she continued in the industry until 2011. Wanting a change of pace, she took a three year hiatus from the industry and worked for a housing contact center. During her time here, she missed the people interaction she used to have in the restaurants, so she sought out a position at Passerelle Bistro in 2014 and was hired on as a server assistant. There she quickly moved up from an SA, to a server and bartender, and eventually to assistant manager and events. In 2016, she was offered a promotion as the Special Events Manager at Nose Dive.
Rachel considers herself an artsy kind of girl. She loves painting and drawing, and is a fan of nights in with homemade popcorn and a movie. She loves and appreciates hospitality as, "It's a way for me to welcome someone into our "home" and provide them a comfortable and relaxing escape from whatever troubles they have outside."
Click here to email Rachel.
Save
Save
Save
Save
Save
Save
Save
Save