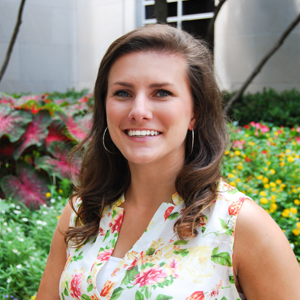 Jordan Wolfe was born overseas in the U.K, until her dad was offered a job in Atlanta, GA. This is where she was raised with a younger sister as well, and considers her home. Growing up in Atlanta, she felt like she wanted to get out and do something different, so she chose Furman University in Travelers Rest, SC where she received her degree in Sustainability Science, and Art and History. During her time in school, her best memories were studying abroad in Switzerland, Tanzania, and Denmark, and she also worked as a sustainability fellow. Upon graduation, she did a sustainable food tour with some of Table 301 restaurants and it sparked her interest to work for the company and learn more about the restaurant industry. Soon after, she was approached about an assistant management position at The Nose Dive, which she accepted in the beginning of 2016. Since she's been working there she has already put her sustainability major to work by changing the water taps at Nose Dive and Soby's to reduce water flow, and has begun composting.
Jordan is a BIG foodie, and loves visiting new places and trying new foods and wines. You could call her a wine snob. She also loves to exercise and travel, and has a little rescue dog named Sierra that she enjoys spending time with. Her life goal is to hike all of the tallest mountains in each continent. She also loves film photography!
Since she's been working at The Nose Dive and for Table 301, she has learned a lot about not only the hospitality industry, but communication and people. She loves meeting all walks of life that come into the restaurant. She's always believed in hospitality, but has really been able to practice it here and loves the family culture of Table 301.
Save
Save
Save