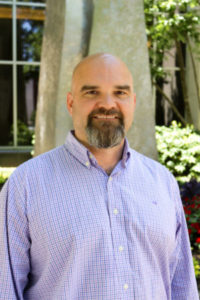 Jason Phillips – General Manager
Hailing from the West Coast, Jason moved to South Carolina at the age of eleven with his military family.
Along the way, Jason took an interest in the restaurant industry, and for the past 30 years has held just about every job one could have in the restaurant business. Most recently, he worked for 14 years with Fats Café as an Operating Partner and Research and Development Coordinator. He also served on the opening team for the Willy Taco in Spartanburg. He joined The Nose Dive in February, 2017 as General Manager.
Jason says that he really enjoys restaurant management and being able to interact with guests each and every day. "It is an exciting position that is always evolving and changing. It's unlike your typical desk job." What attracted him most to The Nose Dive and the Table 301 family of restaurants is the unique culture. "Our guests respect the Table 301 name and what the restaurants provide each time they come in and dine with us," said Jason. "To me, it's really a simple recipe – the combination of a great staff and happy guests results in a fun and productive environment to work and eat."
When Jason isn't managing the high energy and eclectic atmosphere of The Nose Dive, he is the consummate football fan — enjoying a college game on his back porch and spending time with his daughter, Allysa.
Save
Save
Save