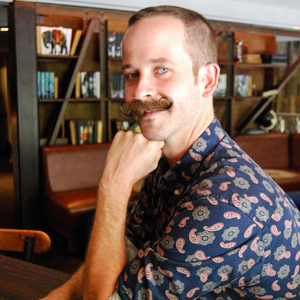 After over a decade in the food & beverage industry Walker Pickering has come to know at least one thing about himself and why he loves what he does: he loves making people happy.
Walker was born in Oklahoma before moving to Greenville at the age of 5, where he would spend the rest of his childhood and teenage years. After spending all of high school working in a well-known deli chain, he moved on to cooking for a local pub near his college. As soon as he turned 21 they put him behind the bar and something clicked – making unique, fresh cocktails is his passion. Walker moved around to a few other bars that gave him freedom to experiment with new flavors and ingredients. The Stars Rooftop bar in Charleston is where he truly cultivated his knowledge of the industry and gained valuable experience taking a bar from the ground up.
Two years ago, Walker was brought back to Greenville; he worked at a local restaurant and bar called the Velo Fellow. Most recently, he has accepted the position of bar manager at Nose Dive and CRAFTED at Nose Dive where he will oversee the cocktail menus, work alongside the corporate beverage director and develop new concepts for the bar.
Walker's vision for CRAFTED is to create a space for Greenvillians to relax, have a great, handmade drink and get to know each other. His hope is to bring each customer joy and spread his unique zest for life with the whole city while making original and personalized, handcrafted cocktails. In his free time he enjoys stand up comedy, music, saving kittens from burning trees and helping the elderly carry heavy objects.
Save
Save
Save
Save
Save
Save