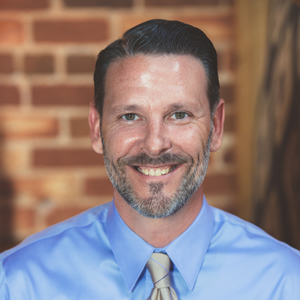 Yes, Rick Kolb was born on the west coast, but technically he is a southerner, as he's been in Greenville, SC since he was in high school. Born in Southern California, and soon moved to Oregon where he was raised until high school, and his dad got a job transfer with work.
Rick first dabbled in the restaurant industry with a personal friend at the age of 22, and clearly enjoyed it because he was there for five years. He started out as a dishwasher, then quickly worked throughout the kitchen and moved into front of the house positions. He then went on to work for multiple grocery store chains, and received a position in the management training program with Publix; which ultimately led him into his managing career and customer service. From there he received a management position with Larkins Group in 2006, and was there for four years. After leaving Larkins, he was pursuing his side job which was detailing cars, and was offered a position as the general manager at the Tiki Hut in Seneca. In 2014, he was offered a position to serve at Soby's where he was for two years before he was approached to become the General Manager in Soby's in March of 2016 and accepted.
In Rick's free time he loves endurance sports such as, triathlons, biking, swimming, and running. He completed his first Ironman in 2012, which was a huge goal of his. He also has three beautiful children who all live in Greenville as well.
The reason Rick enjoys Table 301 so much is that he loves the diversity of the concepts, and the opportunity for growth within the company.
Save
Save